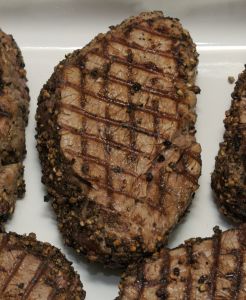 High protein diets are sometimes popular with bodybuilders, and they are also sometimes used by people who are trying to lose weight. The risks that individuals take when they eat a high protein diet, though, have been much discussed.
The American Heart Association and others have talked about these kinds of diets for some time, and they have come to the conclusion that they are not a very good idea for overall health. They are usually safe for a short period of time to build muscle mass or to lose weight, but they aren't something that people should just stay on for the long term.
If you stay on this diet too long you can get gout, which is a type of arthritis, and you can also see a higher risk of problems like cancer, diabetes, and heart disease because you aren't getting the complex carbohydrates that actually help to protect you against these kinds of diseases. You can also raise your blood pressure and suffer from kidney failure, so be very careful about how long you stay on these kinds of diets.