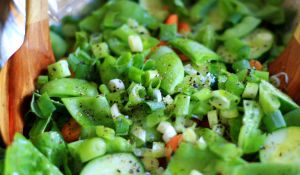 In today's society, individuals seem to turn to drug alternatives often as their solution to the optimal health. And, while it is wonderful that modern medicine has provided us with many drugs to promote better health and cure sickness, there are also certain foods that experts say are so powerful they have the ability to prevent disease and keep us healthy.
If you have not heard of superfoods, then pay close attention. Superfoods are the latest craze in the health industry, as more research seems to indicate that they have the ability to fight heart disease, cancer, cholesterol, and other diseases. Eating superfoods will not only reduce your risk of disease, but they will help you feel better today.
The best part about superfoods is that they are not expensive. In fact, they are available at your local grocery store. You can add these items into your diet today and start feeling better and reducing your risk for disease. It is a smart decision all around. Here is a list of the top superfoods available today:
-Beans
-Blueberries
-Broccoli
-Oats
-Oranges
-Pumpkin
-Salmon
-Soy
-Spinach
-Tea (green or black)
-Tomatoes
-Turkey
-Walnuts
-Yogurt
Maybe you are already eating some of these items! If not, add some into your diet today.