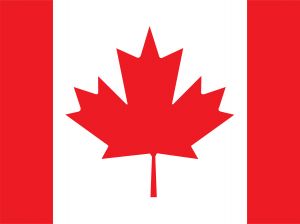 Canada's Healthy Workplace Month is here. Upgraded from a one week event to four, it is meant to introduce workplace health to organizations and reward those who already have programs in operation.
Some of the contributors to healthcare costs seen in Canada include factors ranging from stress, poor nutrition, inactivity and long hours. It is things like these that cause heart attacks, strokes, and diabetes, among other maladies.
There's one company in particular that saw the benefit of focusing on other companies' employee health. Licious Living is focusing their efforts in such places as Vancouver and Toronto with nutritious meals with the added convenience of quick, fast-food style service—minus the bad stuff of course. Indeed, Licious Living takes this fast-food concept to a higher-quality level. "It's all in the use of fresh ingredients, the care that goes into the meal preparation and balancing of the nutrients," says Katie Rogers of Licious Living. "And then getting the foot to the consumer in a convenient way."
People simply don't have the time to prepare nutritious, time-conscious meals due to strict workplace environments and hectic lives in general. Licious Living ultimately aims to eliminate the harmful effects of traditional fast food products.